Hologram UV color change printing that we do the UV in final production process. Which stikcer that normally under light is nothing but when take sticker to under the Balck light that we will be found the UV ink change to other color and customer want, such as Red, Blue Green etc..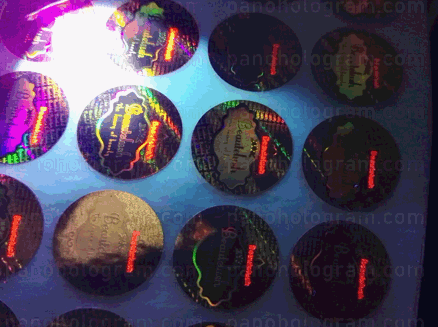 Red color UV under UV checking light ( Black light lighter)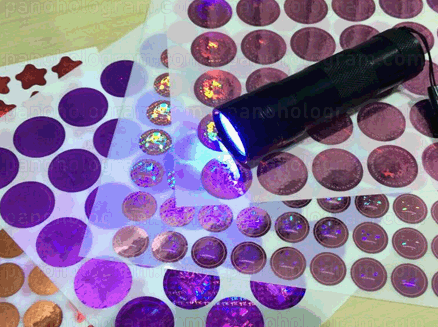 we use the back light for check is UV ink on sticker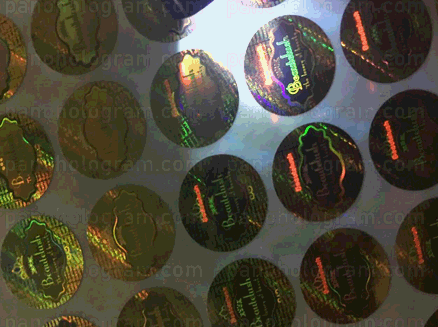 Customer can see some pcs that not touched Black light that look nothing. But some pcs to touched by the light that look red to show.