The hologram serials No. printing that most customer requested because serials no. can easy for production or stock control and also marketing condition of any company who need it. Serials no. size, color and others that upon customer order but almost that black color.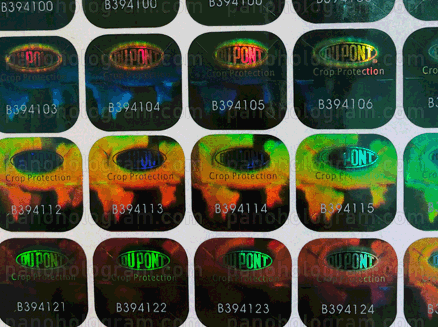 White color running no. printing on Stereo hologram of Dupont brand.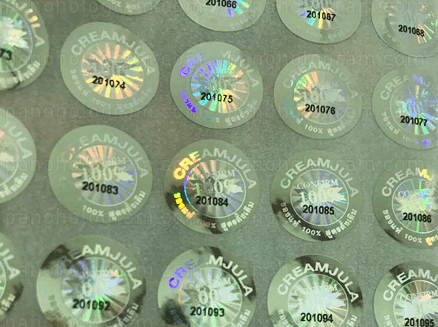 Black serials no. printing.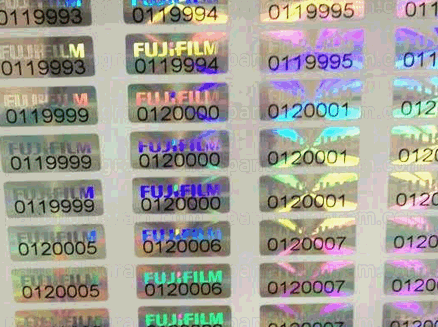 Also black serials no. printing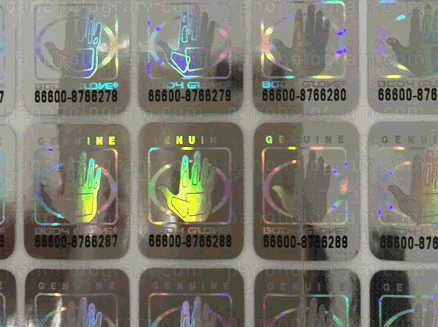 13 digits Running no.