Hologram Serials No. printing Security
Black serial number is quite widely printed stickers now to inprove management in production, transportation and sale. We print serial number on PET hologram sticker was well as random black overprinting number too. This sticker can protect your goods and help you to trace the goods. We also can print scratch layer on this number, then it can be used in lottery ticket purpose.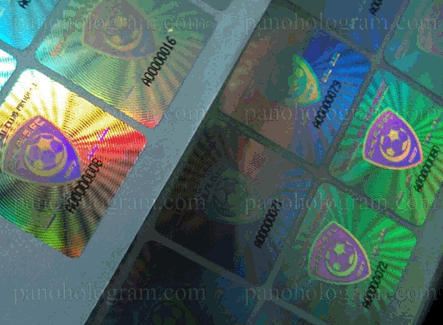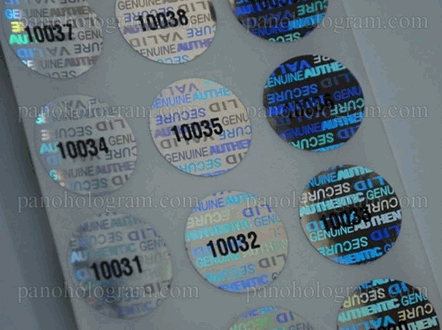 Transparent Sequential number(numeration) which is engraved by laser provides good security for your products & document. It has much better security feature than overprinting sequential number. We can engrave different shape images or text on the stickers by laser beam. We aslo can recombine sequential number with some unique images on hologram sticker. Due to there's a few supplier who can supply this transparent Sequential number on holographic sticker, it has good enhanced security, especial for bank or gorvement document.